Chocolate Covered Bananas Snack Treat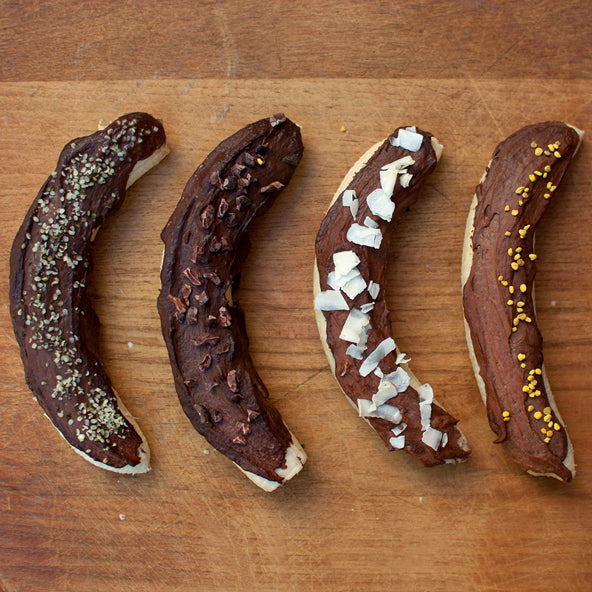 Ingredients
1 Sambazon

Açaí

Superfruit Pack
Frozen Bananas (peeled and frozen for at least an hour)
Açaí Chocolate Sauce (see recipe below, Hemp Seeds, Bee Pollen, Cacao Nibs, Coconut Flakes)
Preparation
To Make the Chocolate Sauce: Using a double boiler, heat chocolate chunks, oil, salt, vanilla, and Açaí pack. You might need to add a little extra oil, but keep stirring constantly so nothing burns.

How To Make the Bananas:

Line a baking sheet with parchment paper and get your frozen bananas from the freezer. You can either roll them in chocolate or spread the warm chocolate sauce on them with a knife.

Once they're dipped in chocolate (and it hasn't hardened yet!), add your toppings and then put back in the freezer to harden.

Let freeze for at least an hour.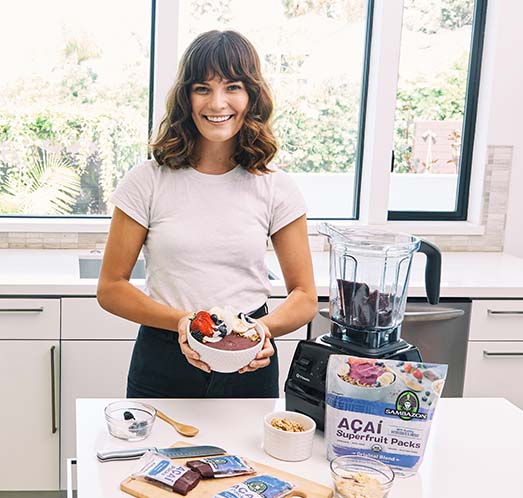 Together we Açaí
Get recipes, tips, and inspiration delivered to your inbox.
Comments
(0 Comments)
Please note, comments need to be approved before they are published.