Pumpkin Spice Açaí Bowl Recipe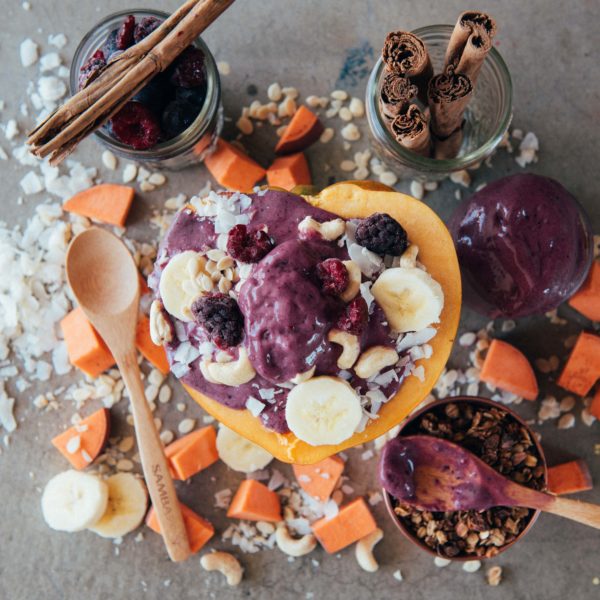 Ingredients
2 Sambazon Original Superfruit Packs
1/4 c Pumpkin Puree
Unsweetened
1 Banana
Splash of Apple Cider Vinegar
Squeeze of Lemon Juice
Pumpkin Spice to Taste (about 1/8 - 1/4 tsp)
Optional: Agave to Sweeten
Toppings: Spiced Granola
Almonds or Walnuts
Sliced Banana
Preparation
Put everything in your blender but the Sambazon Superfruit Packs. Cut those in half and break into your blender.

Blend everything until smooth, if needed, add more pumpkin puree (or non-dairy milk) to blend. Keep it thick, though!

Scoop into a bowl, top with granola and banana and enjoy.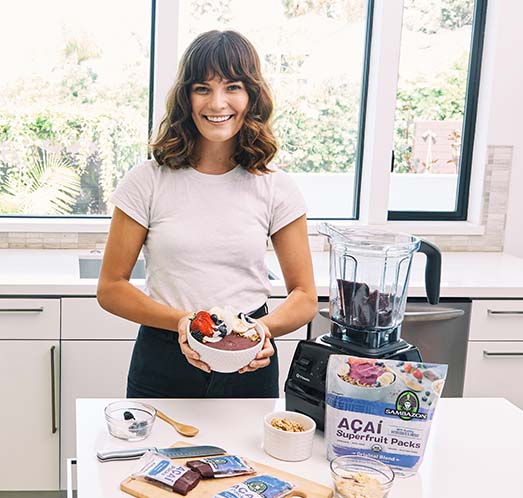 Together we Açaí
Get recipes, tips, and inspiration delivered to your inbox.
Comments
(0 Comments)
Please note, comments need to be approved before they are published.